The perfect space for aroma therapy and relaxation by our trained therapist. We offer a wide range of treatments for relaxation and beauty. NADA Thai Massage and Spa features treatment offering total privacy for individuals, couples or groups for you to take a dip so as to refresh and recharge of your body and mind with our services which are designed for your comfort and relaxation as a priority, friendly and knowledgeable therapists are trained and practiced and always complete their work with your safely and comfort in mind. We would welcome the opportunity to earn your trust and deliver you the best service at NADA Thai Massage and Spa. We are The Best Thai Massage & Spa in Melbourne.
Massage therapy
Massage therapy reduced muscle tension, muscle pain, improved blood circulation, reduction of stress, relaxation, increased joint mobility and flexibility, muscle tone, recovery of soft tissue injuries, reduced anxiety and depression.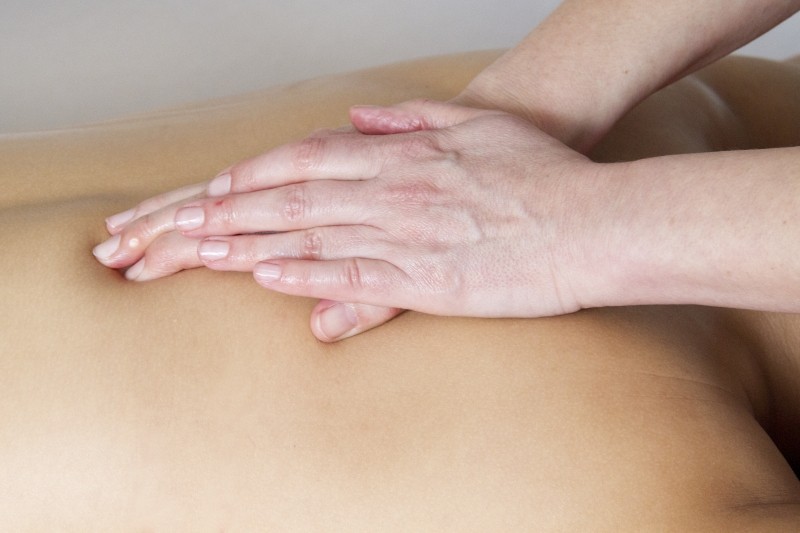 Full body massage indicates massage for all the major areas of the body such as back, shoulders, legs, feet, arms, hands and neck.
Massage types
Relaxation massage

is specifically given to relax the body, re-balance and restore your mind, body and helps de-stress and loosen up your body.
Combination massage is a combination of more than one massage style.
Thai Massage is the therapist will stretch your body in addition to providing a massage.
Thai Yoga Massage is a classic Thai massage and combines dynamic assisted stretching influenced by Yoga.
Swedish massage is a gentle type of full body relaxation massage. It is a good choice for when you want to fully relax during a massage.
Aromatic Massage is a very relaxing massage and uses essential oils.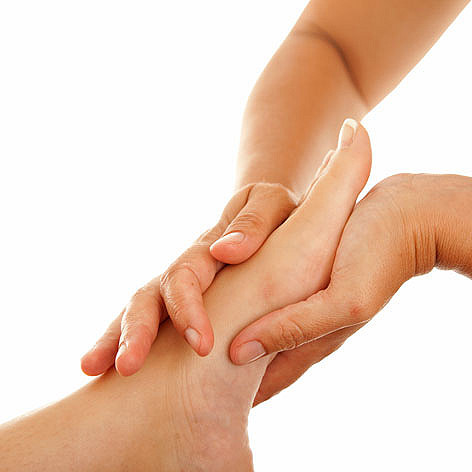 Reflexology is a type of massage that involves applying different amounts of pressure to the feet and hands.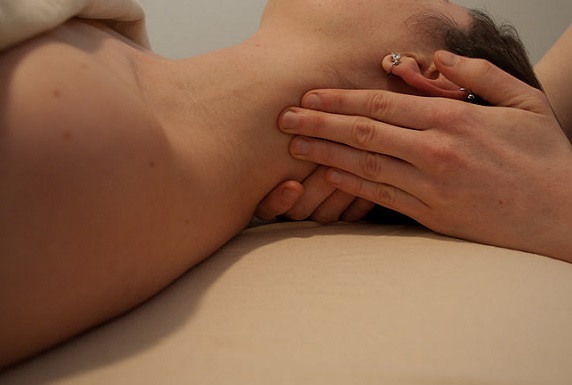 Head, Neck and Shoulder massage is a massage that focuses on the head, neck and shoulders. A massage applies a range of techniques to help reduce stress and release tension in the upper body.
Deep tissue massage involves applying sustained pressure using slow, deep strokes to target the inner layers of the muscles and connective tissues.
Hot stone massage is a type of massage therapy which combine with the hot stone. It's used to relax and ease tense muscles.
Trigger point therapy focuses on the trigger points that are spots on the muscle and produce pain when compressed. Which direct pressure is applied to specified points on tender muscle tissue to reduction in muscle tension and pain relief.
Sciatica massage helps to reduce pressure on sciatic nerve. The major parts are lower back, lumbar region of the spine and gluteal muscles.
Myofascial release focuses on releasing muscular shortness and tightness to improve flexibility. we can say the goal of myofascial therapy is to stretch and loosen the fascia so that structures can move more freely.
Lymphatic drainage massage is a gentle massage that encourages the movement of lymph fluids around the body. Lymphatic massage can reduce swelling and improve circulation throughout the lymphatic system.
Remedial massage is a complementary therapy which aims to treat muscles that are damaged, knotted, tense or immobile. It is useful for a number of problems that affect the muscles, tendons, bones and to assist in rehabilitation, pain and injury management.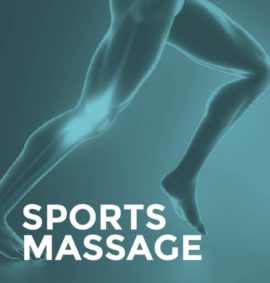 Sports massage is a type of massage technique that focuses on treating soft tissue aches, pain and injuries. It works by stretching tight muscles, stimulating inactive muscles and improving the condition of the soft tissue. Massage can reduce muscle stiffness and improve relaxation.
Pregnancy massage is used to reduce stress, reduce swelling in the arms and legs and relieve muscle and joint pain in pregnant women. It is usually a gentle massage.
Body scrub is a popular body treatment. It exfoliates and hydrates your skin, leaving it smooth and soft.
Dry brushing help relax and help body release toxins through sweat. The course bristles on the brush stimulate the pores and open them up. This makes it easier for the body to sweat, which in turns reduces the amount of toxins flowing through the lymphatic system. The coarse bristles can brush away dry, dead cells from the skin. This can leave your skin more smooth and soft.
Gua sha involves scraping on skin to improve blood circulation. This is ancient Chinese healing technique. Gua sha is the practice of using a tool to apply pressure and scrape the skin to relieve pain and tension.
Cupping therapy or Myofascial cupping is a soft tissue therapy that encourages healing by creating a negative pressure or suction on the skin using silicone cups that pull up underlying of the skin to help reduce pain, improve blood flow, relaxation, reduce muscle tension and loosen the fascia that structures can move more freely.
Foot Spa is a spa session releases the tension formed around the tight muscles and tendons and allows blood to flow and circulation. Foot spa involves three-step process: immerse your feet into the water and then apply salts scrub and combine with the hand massage.